MIGS (minimally invasive glaucoma surgery) has revolutionized eye surgeons' ability to decrease intraocular pressure and ease the symptoms of glaucoma. With the remarkable iStent Micro-Bypass device, the experienced ophthalmologist surgeons at Vance Thompson Vision can significantly lower eye pressure by enabling built-up fluid to drain naturally from the eye. Approved by the FDA in 2012, the iStent is the world's smallest implantable medical device and works by creating a pathway for drainage in the trabecular meshwork of the eye.
At Vance Thompson Vision, Drs. Swan, Berdahl, Greenwood, Baartman, and Ristvedt perform extremely thorough exams and tests to ensure that every glaucoma patient receives the ideal treatment for their personal case. The iStent has undergone more study than any other glaucoma procedure device currently available, and the doctors at Vance Thompson Vision are proud to offer it as one potential option for optimal results. Contact our Billings, MT facility for a consultation to get more information about MIGS procedures and the iStent.
Reviews
"The staff is friendly, professional, patient and kind. They were thorough and explained everything to me. They made sure that they answered all of my questions. I was an individual, not just another patient."
- D.V. /
Google /
Sep 26, 2019
"My experience at Vance Thompson Vision was very positive. The staff was very cordial and professional and Dr Swann evaluated my situation thoroughly and based on dealing with my glaucoma 20+ years I would say very accurately. Thank you. I would highly recommend them."
- A.M. /
Google /
Sep 25, 2019
"I've heard Susan DeGroot speak of their charity work overseas and am simply amazed by the number of people who they help with vision issues. If and when I decide to get corrective surgery, there is no question where I'm going."
- K.B. /
Google /
Apr 12, 2019
"The very best at what they do!! I am more than impressed with Vance Thompson Vision and Dr. Russell Swan! 10⭐'s"
- J.M. /
Google /
Sep 06, 2019
"I had a PRK surgery done here and had THE best experience! Every staff member is extremely caring, professional, and knowledgeable and they go above and beyond! Dr. Swan texted me the night after my surgery to make sure I was doing ok and answered my questions. They have been very good about working with me as I don't live in Bozeman and had to travel for my appointments and surgery. When you choose Vance Thompson Vision, you are choosing the best care! Highly recommend!"
- K.C. /
Google /
Aug 23, 2019
Previous
Next
The iStent implant is designed for patients who have both glaucoma and cataracts. However, those with mild or moderate open-angle glaucoma typically receive the best results. To learn whether the iStent is ideal for you, you will need to visit us for a thorough consultation and evaluation with a member of our doctor team. During your consultation, we will need to review your medical history, your family's medical history, and any medications you are currently taking.
Most commonly performed at the same time as cataract surgery, the iStent implantation is performed as an outpatient procedure at Vance Thompson Vision. Your eyes will be fully numbed, and you maybe be given a mild sedative; therefore, you will need to make sure to bring along an adult who can drive you home afterward.
For patients having simultaneous cataract removal and iStent implantation, our surgeons use the same tiny incision for both procedures. The iStent is only 1mm by .33mm and is injected into the trabecular meshwork with a specialized tiny device. Its placement in the trabecular meshwork aids the aqueous flow in the eye and lowers intraocular pressure. This can decrease a patient's dependency on glaucoma eye drops and other medications.
You will need to take a few prescription medications in the weeks after your surgery, and we may require that you have them filled prior to having the surgery done. These will be medications to help with eye inflammation and to prevent infection. Dr. Swan or someone on his team will explain your post-surgery home-care instructions, which must be followed very carefully. It is also vital that you schedule and attend follow-up appointments at Vance Thompson Vision so that we can monitor your eye pressure and make any necessary adjustments to your treatment. We encourage you to call us with any questions you may have regarding your aftercare in the weeks following your procedure.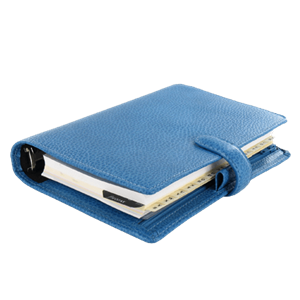 Procedure Information
Recovery Time

1 - 7 days

Procedure Time

5 minutes

Follow Up Time

1 day, 1 week, 1 month

Recovery Location

Home
Contact Us
envision Your iStent Treatment
Imagine daily life without worrying about the symptoms of glaucoma and damage to your optic nerve. At Vance Thompson Vision, we have the best technology and some of the region's finest ophthalmologist surgeons. If you are interested in the iStent or other minimally invasive glaucoma surgeries (MIGS), please don't hesitate to schedule a private consultation at our Billings, MT facility. Call and schedule your appointment today.
Related Procedures
Related Posts