Early diagnosis and proper management of glaucoma are the best ways to avoid having to adjust your daily activities or alter your lifestyle due to vision loss. When left untreated, glaucoma can cause irreparable damage to the optic nerve, which will eventually lead to blindness. However, there are some ways to address the condition even in the later stages. One of these methods is the Ahmed tube shunt surgery. The Ahmed tube shunt is an implant device composed of a special biomedical material that does not irritate the eye. Once in place, it allows easier drainage of the eye's natural fluids and reduces internal eye pressure, which can slow or stop damage to the optic nerve.
The ophthalmologist surgical team at Vance Thompson Vision in Billings, MT, led by Dr. Russell Swan, is one of the leading glaucoma care teams in the region. We are dedicated to providing all of the most advanced and proven glaucoma treatments, surgeries, and management plans to our patients. Our goal is to help all of our glaucoma patients continue to live their fullest, most independent lives, regardless of their stage of glaucoma.
To learn more about the Ahmed tube shunt and other glaucoma care, please contact Vance Thompson Vision in Billings, MT to schedule a consultation.
Glaucoma FAQs
Reviews
"The staff is friendly, professional, patient and kind. They were thorough and explained everything to me. They made sure that they answered all of my questions. I was an individual, not just another patient."
- D.V. /
Google /
Sep 26, 2019
"My experience at Vance Thompson Vision was very positive. The staff was very cordial and professional and Dr Swann evaluated my situation thoroughly and based on dealing with my glaucoma 20+ years I would say very accurately. Thank you. I would highly recommend them."
- A.M. /
Google /
Sep 25, 2019
"I've heard Susan DeGroot speak of their charity work overseas and am simply amazed by the number of people who they help with vision issues. If and when I decide to get corrective surgery, there is no question where I'm going."
- K.B. /
Google /
Apr 12, 2019
"The very best at what they do!! I am more than impressed with Vance Thompson Vision and Dr. Russell Swan! 10⭐'s"
- J.M. /
Google /
Sep 06, 2019
"I had a PRK surgery done here and had THE best experience! Every staff member is extremely caring, professional, and knowledgeable and they go above and beyond! Dr. Swan texted me the night after my surgery to make sure I was doing ok and answered my questions. They have been very good about working with me as I don't live in Bozeman and had to travel for my appointments and surgery. When you choose Vance Thompson Vision, you are choosing the best care! Highly recommend!"
- K.C. /
Google /
Aug 23, 2019
Previous
Next
When it comes to glaucoma, there is no one treatment or management plan that will work for every patient. To find out whether the Ahmed tube shunt or another treatment or procedure is your best option, you will need to have a consultation with an experienced ophthalmologist at Vance Thompson Vision in Billings, MT. Typically, the best candidates for the Ahmed tube shunt have:
Previous unsuccessful glaucoma surgery or laser treatments
Scar tissue on the eye due to traumatic injury
Diabetes-, vascular eye disease-, or inflammation-related glaucoma
Pediatric or congenital glaucoma
At your consultation, we will go over your medical history, talk about your vision goals and lifestyle, perform an eye exam, and discuss all of your options.
The Ahmed tube shunt implantation is an outpatient procedure performed by your ophthalmologist surgeon at the Vance Thompson Vision facility. After your eye has been completely numbed, your surgeon will implant the tiny shunt within your eye so that it allows the proper drainage of fluid from front to back. The excess fluid will be naturally absorbed back into the eye, and the shunt will be placed so that it is not visible outside the eye.
Following the implantation, your surgeon or a qualified member or our eye care team will administer prescription eye drops (typically apraclonidine or brimonidine) and then tape and bandage your eye. Many patients have questions about the finer details of this procedure, so rest assured that we will answer any questions you have during your pre-surgery consultation and appointments.
We will need to be able to check on your healing progress and internal eye pressure for a while following surgery, so you will have a series of follow-up appointments. It's very important to attend all of these appointments, which are usually set for about 4 – 6 weeks after surgery. You may need to visit your primary eye care physician for checkups as well.
If you are prescribed glaucoma medications to use following surgery, we recommend that you create and stick to a daily routine to make sure you use them consistently. For example, it can be a good idea to get in the habit of using your eye drops or taking your medication at mealtimes, bedtime, or when first waking up in the morning.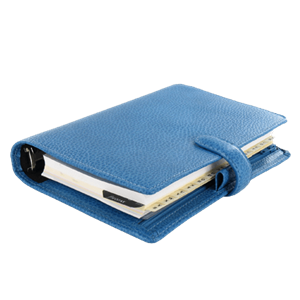 At Vance Thompson Vision, we understand that a diagnosis of glaucoma can feel overwhelming. However, with the proper treatment, most patients are able to continue on with all or most of their typical daily routines and favorite activities. Call us at our Billings, MT location today to find out all of your options for managing glaucoma. Our world-class team of ophthalmologists is part of multiple glaucoma studies and clinical trials because we are committed to finding and providing the best methods of treatment and management.
Related Procedures
Related Post