Ab-interno canaloplasty (ABiC) is a minimally invasive glaucoma surgery (MIGS) that can potentially reduce the symptoms of glaucoma, slow or prevent damage to the optic nerve, and decrease dependence on glaucoma medications.
Good vision and healthy eyes play a vital role in a person's quality of life. If glaucoma is affecting your sight or limiting your daily activities, the outstanding ophthalmic surgical team at Vance Thompson is here to help you find the ideal way to manage your condition. One of the many advanced MIGS procedures performed by board-certified ophthalmologist surgeon Dr. Russell Swan and his team is the ABiC. This innovative treatment addresses glaucoma by enhancing the function of the Schlemm's Canal, an important part of the eye's natural drainage system. Studies have shown that the ABiC can reduce eye pressure by up to 30% and, in many patients, can decrease required glaucoma medications by 50%.
Contact Vance Thompson Vision in Billings, MT to schedule a consultation to learn more about the ABiC and other MIGS procedures.
Reviews
"The staff is friendly, professional, patient and kind. They were thorough and explained everything to me. They made sure that they answered all of my questions. I was an individual, not just another patient."
- D.V. /
Google /
Sep 26, 2019
"My experience at Vance Thompson Vision was very positive. The staff was very cordial and professional and Dr Swann evaluated my situation thoroughly and based on dealing with my glaucoma 20+ years I would say very accurately. Thank you. I would highly recommend them."
- A.M. /
Google /
Sep 25, 2019
"I've heard Susan DeGroot speak of their charity work overseas and am simply amazed by the number of people who they help with vision issues. If and when I decide to get corrective surgery, there is no question where I'm going."
- K.B. /
Google /
Apr 12, 2019
"The very best at what they do!! I am more than impressed with Vance Thompson Vision and Dr. Russell Swan! 10⭐'s"
- J.M. /
Google /
Sep 06, 2019
"I had a PRK surgery done here and had THE best experience! Every staff member is extremely caring, professional, and knowledgeable and they go above and beyond! Dr. Swan texted me the night after my surgery to make sure I was doing ok and answered my questions. They have been very good about working with me as I don't live in Bozeman and had to travel for my appointments and surgery. When you choose Vance Thompson Vision, you are choosing the best care! Highly recommend!"
- K.C. /
Google /
Aug 23, 2019
Previous
Next
If you are interested in finding out if you are a candidate for ABiC or another MIGS, you will need to visit Vance Thompson Vision for a consultation with a board-certified ophthalmologist. During your consultation, your doctor will perform an eye exam, talk with you about your eye health and general health, vision goals, and lifestyle, and give you recommendations for your ideal treatment options. In general, the patients most eligible for ABiC:
Have been diagnosed with primary open-angle, pseudoexfoliation, or pigmentary glaucoma
Have not had success with or are intolerant of glaucoma medications
Have difficulty taking glaucoma medications as directed
Want to decrease the number of glaucoma medications they are currently taking
Have had previous unsuccessful ALT (argon laser trabeculoplasty) treatments
ABiC is an outpatient procedure performed on site at our facility. Before the treatment begins, the eye or eyes will be fully numbed. Then the surgeon will create a very tiny incision, through which a microcatheter will be carefully inserted into the Schlemm's Canal, the natural drainage canal of the eye. This microcatheter will pass along the full extent of the canal, which helps to enlarge it. As the microcatheter is carefully pulled back out, it injects tiny amounts of specialized viscoelastic gel into the space, helping to keep the canal properly dilated after the procedure. Widening the space within the canal increases the eye's ability to drain via its natural structures so that internal eye pressure is lowered.
The vast majority of patients are able to resume their routine activities immediately following the ABiC procedure. However, it is vital that you attend all of your follow-up appointments and visit your primary eye care provider twice per year. The most important aspects of any glaucoma treatment and management plan are monitoring and consistency.
Post-surgery risks related to the ABiC are very rare but can include:
Bleeding
Increases in intraocular pressure
Drastic decreases in intraocular pressure
Bleb formation (a blister-like fluid buildup at the incision site)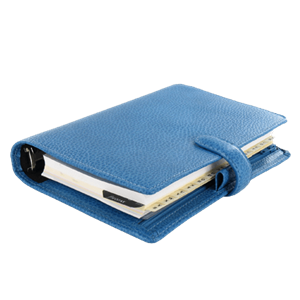 Procedure Information
Recovery Time

1 - 7 days

Procedure Time

5 minutes

Follow Up Time

1 day, 1 week, 1 month

Recovery Location

Home
Contact Us
At Vance Thompson Vision, our team of board-certified ophthalmologist surgeons provides multiple types of MIGS procedures for eligible patients, as well as many other treatments to help manage glaucoma. If left untreated, the condition can lead to vision loss, blindness, and reduced independence. However, with the right help, all of that may be avoided. Please contact us at our Billings, MT facility to schedule a private consultation with Dr. Russell Swan or another qualified member of his team.
Related Procedures
Related Posts