Phototherapeutic keratectomy, often shortened to PTK, is an advanced eye surgery that utilizes state-of-the-art laser technology to address blurriness and irregularities originating in the cornea. When it's healthy, the cornea (the clear, outer layer of the eye that covers the iris, pupil, and other structures) is transparent in appearance and smooth in shape. This structure of the eye bends light rays and focuses them precisely on the retina, which allows us to see clearly and accurately. However, if the corneal surface begins to develop cloudy or rough patches, the light that enters the eye will not hit the retina properly. This will result in distorted, inconsistent vision. In the past, the only approach to correcting cloudy or irregular corneal tissue was via an invasive procedure, such as a full or partial transplant. However, thanks to recent developments with contemporary vision technology, our skilled team of board-certified and board-eligible ophthalmologists are able to utilize an advanced laser to perform PTK and correct irregularities of the cornea. Dr. Vance Thompson, the founder of Vance Thompson Vision, served as a national medical monitor during the FDA-controlled clinical trials as PTK techniques were being developed and tested in the United States.
Each member of our team has received the highest level of training in effective phototherapeutic keratectomy laser surgery, so we are able to perform your procedure with a level of accuracy and precision that exceeds the industry's standard. Every eye surgery at our Billings, MT office is personalized to suit your unique needs and situation. If you have noticed any inconsistencies with or distortions in your vision, we encourage you to contact our office at your earliest convenience.
Reviews
"The staff is friendly, professional, patient and kind. They were thorough and explained everything to me. They made sure that they answered all of my questions. I was an individual, not just another patient."
- D.V. /
Google /
Sep 26, 2019
"My experience at Vance Thompson Vision was very positive. The staff was very cordial and professional and Dr Swann evaluated my situation thoroughly and based on dealing with my glaucoma 20+ years I would say very accurately. Thank you. I would highly recommend them."
- A.M. /
Google /
Sep 25, 2019
"I've heard Susan DeGroot speak of their charity work overseas and am simply amazed by the number of people who they help with vision issues. If and when I decide to get corrective surgery, there is no question where I'm going."
- K.B. /
Google /
Apr 12, 2019
"The very best at what they do!! I am more than impressed with Vance Thompson Vision and Dr. Russell Swan! 10⭐'s"
- J.M. /
Google /
Sep 06, 2019
"I had a PRK surgery done here and had THE best experience! Every staff member is extremely caring, professional, and knowledgeable and they go above and beyond! Dr. Swan texted me the night after my surgery to make sure I was doing ok and answered my questions. They have been very good about working with me as I don't live in Bozeman and had to travel for my appointments and surgery. When you choose Vance Thompson Vision, you are choosing the best care! Highly recommend!"
- K.C. /
Google /
Aug 23, 2019
Previous
Next
When the cornea is functioning normally, it is able to bend light so that the rays can land on the retina precisely. However, when the corneal tissue develops cloudy or rough spots (sometimes called irregularities), this prevents light from focusing on the retina and, thereby, distorts the patient's vision. To address this issue, laser-assisted PTK removes the irregularities on the cornea and enables new cells to form and reveal a smoother cornea that functions properly. Phototherapeutic keratectomy can relieve pain, watery eyes, and inconsistent or blurry vision caused by corneal irregularities. This treatment is best suited for men and women who do not suffer from diseases or conditions that can prevent timely and efficient healing, including rheumatoid arthritis, uncontrolled diabetes, or systemic lupus.
Phototherapeutic keratectomy is often performed as an outpatient procedure and typically lasts about 10 – 15 minutes. Prior to your surgery, a member of our team will administer numbing drops to the eye to maintain your comfort throughout the treatment. After this, a special device will be used to prevent your eyelids from moving. One of our eye surgeons will then utilize an advanced Excimer laser to remove any corneal irregularities or diseased tissue. Once the rough and cloudy spots have been addressed, we will apply a bandage contact lens to promote healthy, timely healing and reduce discomfort.
After your laser-assisted surgery, you will be given a prescription for certain medications to reduce your chances of developing an infection and manage any post-operative discomfort during the healing period. Our ophthalmologists at Vance Thompson Vision encourage patients recovering from PTK to use cold compresses on their temples to relieve any additional pain. Some patients will notice an improvement in their vision after as little as one day while others will begin to notice the positive effects of their procedure after a few days. Over the course of the next 12 – 18 months, the cornea will continue to heal and improve. Very few individuals will develop an infection after PTK.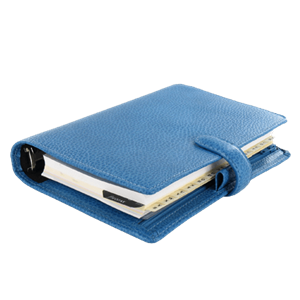 Procedure Information
Recovery Time

1 week - 1 month

Procedure Time

20 minutes

Follow Up Time

3 days, 2 weeks, 1 month

Recovery Location

Home
Contact Us
When you notice changes or irregularities in your vision, it's crucial to seek out guidance from a medical professional immediately. Our highly trained ophthalmologists at Vance Thompson Vision are skilled in a wide range of corneal treatments, including PTK. Contact our Billings, MT office to meet with an ophthalmologist for a comprehensive, specialized eye exam to discover why your vision is being affected. We will develop a personalized treatment plan that suits your needs, enhances your eye health, and restores your comfort.
Related Procedures
Related Posts