About Corneal Cross-Linking
Corneal cross-linking (CXL) is a treatment used slow the progression of corneal thinning, or ectasia, caused by keratoconus, pellucid marginal degeneration, and other corneal disorders. CXL treatment combines riboflavin and ultraviolet light, which, when applied appropriately to the eye, can help make the bonds between collagen fibers within the corneal tissue stronger. While CXL is effective is slowing the thinning and weakening of corneal tissue, it does not correct vision, cure the underlying eye disorder, or change the shape of the cornea.
Vance Thompson Vision is home to some of the most experienced and skilled ophthalmologist surgeons in the region, and we are are delighted to provide corneal cross-linking, which was only recently approved by the FDA. Beginning in 2011, we were involved with the clinical trials leading up to the FDA approval of corneal cross-linking and are proud to continue developing and researching this innovative treatment.
If you have been diagnosed with a disease or disorder that is causing thinning of your corneal tissue (ectasia), contact our facility in Billings, MT for a CXL consultation. Our doctors will provide a thorough evaluation to determine if CXL treatment would be an ideal addition to your treatment plan.
Ectasia is the weakening and thinning of the corneal tissue caused by certain eye disorders such as keratoconus and pellucid marginal degeneration. As these disorders progress, the cornea becomes too weak to hold its proper contour and begins to protrude into a cone-like shape. The contour of the cornea plays a major role in clear vision, so as the cornea thins and changes shape, vision also becomes progressively worse.
Reviews
"The staff is friendly, professional, patient and kind. They were thorough and explained everything to me. They made sure that they answered all of my questions. I was an individual, not just another patient."
- D.V. /
Google /
Sep 26, 2019
"My experience at Vance Thompson Vision was very positive. The staff was very cordial and professional and Dr Swann evaluated my situation thoroughly and based on dealing with my glaucoma 20+ years I would say very accurately. Thank you. I would highly recommend them."
- A.M. /
Google /
Sep 25, 2019
"I've heard Susan DeGroot speak of their charity work overseas and am simply amazed by the number of people who they help with vision issues. If and when I decide to get corrective surgery, there is no question where I'm going."
- K.B. /
Google /
Apr 12, 2019
"The very best at what they do!! I am more than impressed with Vance Thompson Vision and Dr. Russell Swan! 10⭐'s"
- J.M. /
Google /
Sep 06, 2019
"I had a PRK surgery done here and had THE best experience! Every staff member is extremely caring, professional, and knowledgeable and they go above and beyond! Dr. Swan texted me the night after my surgery to make sure I was doing ok and answered my questions. They have been very good about working with me as I don't live in Bozeman and had to travel for my appointments and surgery. When you choose Vance Thompson Vision, you are choosing the best care! Highly recommend!"
- K.C. /
Google /
Aug 23, 2019
Previous
Next
CXL is best suited for patients who have been diagnosed with keratoconus, pellucid marginal degeneration, post-LASIK ectasia, and other eye disorders that cause thinning of the cornea. CXL may also be beneficial for certain patients who have chronic glare or halo issues, eye irritation, or light sensitivities due to corneal disorders. At your CXL consultation, your ophthalmologist will perform a complete eye evaluation and use advanced diagnostic testing to determine whether CXL is a suitable option for your eye health needs.
Your consultation for CXL can be scheduled at both the Billings and Bozeman, MT Vance Thompson Vision locations. However, your actual CXL treatment will take place in our Bozeman facility. CXL is a minimally invasive outpatient treatment. Prior to your procedure, your surgeon will use advanced technology to map your corneas to locate areas of deterioration and determine the degree of severity to create the optimal treatment plan. CXL can be combined with other methods of strengthening corneal tissue, so during your treatment planning, you will be educated about all of your other options and how to continue to manage your eye condition after CXL.
CXL treatment is performed with you resting comfortably on your back. The treatment is done one eye at a time, and your eye being treated will be held open with a small device that does not cause discomfort. For most patients, the epithelium layer of the cornea will need to be removed first. This enables the riboflavin drops to more easily penetrate the corneal tissue. After this step, a specialized machine will shine ultraviolet light into the eye while the doctor carefully administers the riboflavin eye drops.
If your CXL involves the removal of your epithelium, you will need to wear a contact lens bandage for a week or so after the procedure. We will go over all of your post-procedure aftercare instructions with you, and it is vital that you follow them carefully. You will be required to return to Vance Thompson Vision for a series of follow-up visits, where your doctor will monitor your healing and progress. If you notice any abnormal swelling, pain, and/or infection in your eyes after your CXL treatment, please call our Billings, MT office right away.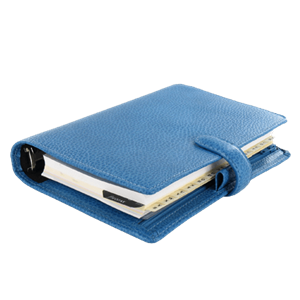 Procedure Information
Recovery Time

4 days

Procedure Time

1.5 hours

Follow Up Time

4 days, 1 month, 3 months

Recovery Location

Home
Contact Us
Corneal cross-linking is an exciting new treatment to slow the progression of corneal thinning and could even prevent you from requiring a corneal transplant in the future. If you have been diagnosed with ectasis, keratoconus, or another eye condition that causes corneal thinning, reach out to Vance Thompson Vision in Billings, MT to learn more about CXL. Board-certified ophthalmologist Dr. Russell Swan and his team are here to help you achieve your best eye health.
Related Procedures
Related Posts