Sometimes months or years after having cataract removal surgery, a patient might begin to notice cloudy vision that seems very similar to the cataracts they previously experienced. While its effect on vision is much like cataracts, it is actually a condition called posterior capsule opacity (PCO). The artificial lenses used in cataract surgery cannot develop cataracts. PCO happens when cells from the natural lens, left behind after surgery, begin to grow on the posterior capsule, which is the organic structure within the eye that supports and holds the lens. Luckily, PCO is very easily treated, and full vision can typically be restored. If you have had cataract surgery but are now dealing with blurred vision once again, contact Vance Thompson Vision in Billings, MT to request a YAG capsulotomy consultation with board-certified ophthalmologist surgeon Dr. Russell Swan or Dr. Scott Morledge-Hampton.
Posterior Capsule Opacity
The posterior capsule of the eye is the natural structure that holds the lens in place — both the lens you were born with and the artificial lens after cataract surgery. After a cataracted lens is removed, a few of its cells are left behind. In some patients, these remaining cells may migrate and start to grow on the posterior capsule, causing a cloudy film. This film can partially or totally block light from reaching the retina, depending on how much it has progressed. This is why the blurred vision is so similar to that of cataracts.
Reviews
"The staff is friendly, professional, patient and kind. They were thorough and explained everything to me. They made sure that they answered all of my questions. I was an individual, not just another patient."
- D.V. /
Google /
Sep 26, 2019
"My experience at Vance Thompson Vision was very positive. The staff was very cordial and professional and Dr Swann evaluated my situation thoroughly and based on dealing with my glaucoma 20+ years I would say very accurately. Thank you. I would highly recommend them."
- A.M. /
Google /
Sep 25, 2019
"I've heard Susan DeGroot speak of their charity work overseas and am simply amazed by the number of people who they help with vision issues. If and when I decide to get corrective surgery, there is no question where I'm going."
- K.B. /
Google /
Apr 12, 2019
"The very best at what they do!! I am more than impressed with Vance Thompson Vision and Dr. Russell Swan! 10⭐'s"
- J.M. /
Google /
Sep 06, 2019
"I had a PRK surgery done here and had THE best experience! Every staff member is extremely caring, professional, and knowledgeable and they go above and beyond! Dr. Swan texted me the night after my surgery to make sure I was doing ok and answered my questions. They have been very good about working with me as I don't live in Bozeman and had to travel for my appointments and surgery. When you choose Vance Thompson Vision, you are choosing the best care! Highly recommend!"
- K.C. /
Google /
Aug 23, 2019
Previous
Next
Before beginning a YAG capsulotomy, we will fully numb your eyes and give you eye drops to dilate your pupils. After your eyes are prepped, the surgeon will use a YAG laser to deliver fast, precise pulses of energy to the posterior capsule to create a very tiny opening to allow light to pass through. The hole is so small that it will not affect the ability of the posterior capsule to support the lens.
During your YAG capsulotomy, you will probably be able to hear quiet clicking sounds and see quick light flashes from the laser, but you won't have any discomfort. A YAG capsulotomy is a very quick procedure with very little risk for infection and no need for sutures.
You will most likely experience improved vision right away; however, you will have to bring a responsible adult with you to drive you home after your procedure. Once you are home, you should be able to see your full results within a few hours. We usually ask our patients to attend follow-up appointments within a day or two of the procedure so we can monitor healing progress and vision improvement.
It's important to note that there can be some rare potential risks following a YAG capsulotomy. These can include temporary elevated intraocular pressure, vision issues from the laser affecting the lens, and, extremely rarely, retinal detachment. We will make sure you are aware of and understand any risks before you make your final decision about having the procedure.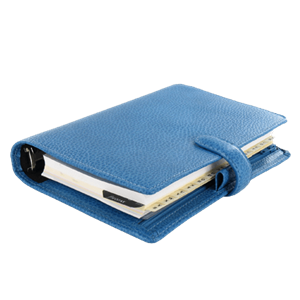 It is quite common for patients to notice blurred vision a few months or even years after having cataract removal surgery. The good news is that it is definitely not cataracts again but most likely posterior capsule opacity. PCO is highly treatable with almost no downtime. If you think you may be experiencing PCO, reach out to us at our Billings, MT Vance Thompson Vision center for a consultation with Dr. Swan or Dr. Morledge-Hampton.
Related Procedures